Blog
Kitchen Remodeling: Adapting to Handicap Lifestyles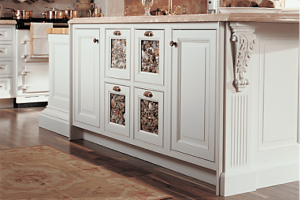 If you or a family member has a disability that makes normal household activities difficult, you should consider remodeling your kitchen for better convenience. Adapting kitchen fixtures to different levels and adding features like railings or recessed counter areas can make everyday tasks much easier and make your kitchen the "heart" of your home again. For your kitchen Cincinnati residents can rely on experienced contractors with a high level of craftsmanship to provide accessible cabinets, cooktops and tables for easy use.
Kitchen Counters: Kitchen counters can be adjusted to make them more convenient for individuals in wheelchairs. A counter of 28 inches, but no more than 34 inches, provides the best height for reaching and working on counters for these family members. Recessed counters that have room for placing the wheelchair can be a handy addition to the kitchen. Countertop areas can even be motorized to raise or lower to provide good working surfaces for different members of the family.
Cooktops: The range top is another part of the kitchen that can provide additional challenges for those who are in wheelchairs or have other mobility issues. Remodeling the kitchen with a lower cooktop on a recessed countertop can help these individuals cook with greater ease.
Kitchen Cabinets: Cabinets can be lowered to provide an easy reach for those in wheelchairs. Recessed kick spaces in bottom cabinets can leave more room for wheelchairs and feet. Slide-out tabletops built into cabinets can provide a convenient workspace. For family members with paralysis problems, easy open and close cabinet doors can make kitchen tasks easier.
Tables: Sitting at the table can be another area where handicapped individuals can have difficulty. Fortunately, tables can be adapted to any height for greater comfort. Hand-cranked or motorized tabletops can allow changing the height for the needs of any family member or guest.
For adapting your kitchen Cincinnati homeowners can find a variety of helpful strategies to make tasks easier and more efficient. Consult your local home remodeling contractor for more ideas about handicap accessible kitchens.