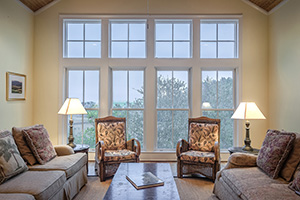 How new windows add value to your home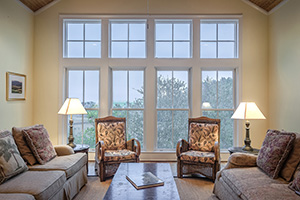 Whether you're building a new house or upgrading an existing one, any home can benefit from new windows. This is especially true here in Ohio, where extreme temperature fluctuations can mean significant increases in monthly energy bills for those with drafty windows.
If you are planning to move soon and are worried about making a big investment in a house you won't have for much longer, take heart — real estate professionals estimate that most homeowners can expect to recoup up to 75 percent of the cost of new windows when they sell.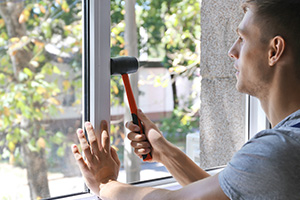 Here are some ways in which investing in new windows can add value to your home:
1. Enhance the appearance of your home: Are there windows in your house that have never come in contact with a squeegee because they don't open in such a way that makes them easy to clean? Not only do new windows go a long way in improving the curb appeal of your home, but newer models can mean less maintenance — no need to repaint or stain, and they are far easier to clean.
2. Add natural light and ventilation: Not only are windows a way to bring natural light and fresh air into your home, it's also good for you. Natural light has been known to increase vitamin B and D, improve circulation, strengthen the immune system, and boost endorphins and serotonin. Incorporating more natural light and air into your home also reduces the need to have the lights and air conditioning on as much, which leads to the biggest way that new windows adds value to your home – by keeping more money in your wallet.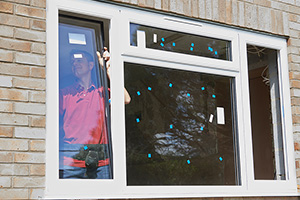 3. Improved safety: Older, single-pane windows that have no (or broken) locks create a security risk in your home. If you invest in impact-resistant windows that lock, this reduces the chances of a break-in or even possible damage from a storm. Additionally, some insurance companies discount premiums for homes with new windows.
4. Save you money by making your home more energy efficient: You might be surprised to learn that home heating and cooling costs can gobble up over 40 percent of the yearly energy budget. But you don't have to put up with drafty rooms. The energy-efficient windows of today can help to slash your energy costs by creating a tight seal, so that no air can leak out. Air leaks are the major cause of wasted energy. When you block the leaks by replacing inefficient windows, you'll spend less on heating and cooling your home while enjoying a comfortable interior – no more drafts!