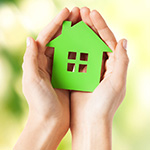 Earn tax credits by replacing your windows and doors
We're in the thick of tax season, and if you're wondering how you could help yourself on next year's tax return, consider replacing your home's doors and windows with newer, energy-efficient models.
There are many great reasons to replace your old windows or doors: no more scraping and painting every few years; increasing your home's curb appeal; decreasing drafts; and saving money on your energy bills.
But did you also know you could earn a federal tax credit when you install energy-efficient windows or doors in your home? Think of it as a government incentive program to help homeowners offset the cost of making energy-efficient home improvements.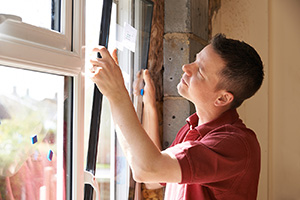 If you're considering installing new windows or doors, there are a few things to keep in mind in order to receive the tax benefit.
Look for the Energy Star label. If you're looking to replace windows or doors in your primary residence, make sure they have the Energy Star label. The government identifies products with the Energy Star label as being energy-efficient. This label distinguishes these products from other less-efficient ones that also are available on the market. Additionally, check the energy performance ratings of the windows you're considering and determine what is best for your home's design and local climate.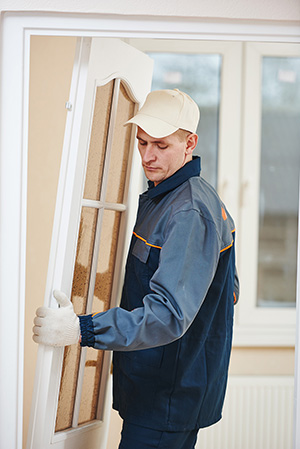 Install the windows or doors in your primary residence. In order to qualify for the tax credit, your new energy-efficient windows or doors must be installed in the property you live in fulltime. Not all of your windows need to be replaced in order to benefit from the tax credit, either. You can qualify by just replacing a few, or if you add a new window or door where there wasn't one before.
Save proper documentation. Be sure to save the receipt for your new windows or doors, and keep the manufacture's certification statement. You'll need this information, in addition to completing the appropriate IRS tax form and submitting it with your taxes.
Receive your tax credit. Current guidelines allow for a tax credit of up to 10 percent of the amount of the purchase, not including installation. However a homeowner's refund cannot exceed $200 for windows and $500 for doors.
Installation is just as important as the energy efficiency of the windows you select. Be sure to hire a professional to install your windows. Whether it's a house full of double-hung windows, a huge picture window, or a beautiful bay window for the family room, trust Craftsmen Home Improvements for your new window or door installation.