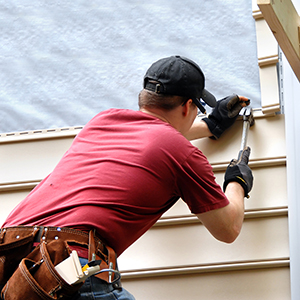 4 reasons why vinyl siding is perfect for your home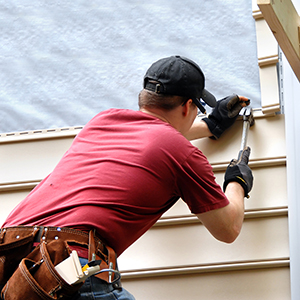 With Ohio's never-ending winter finally on its way out the door, you've probably gotten out a bit to survey your yard and the outside of your home. If you've noticed that your home's exterior just didn't weather well in the harsh winter, it's time to consider making a switch to vinyl siding.
It's a big decision and one of great significance, both functionally and aesthetically. The good news is that quality siding, installed correctly, can last as long as 20 years.
While there are several different types of materials from which to choose when it comes to siding, here are four reasons why vinyl siding should be at the top of the list: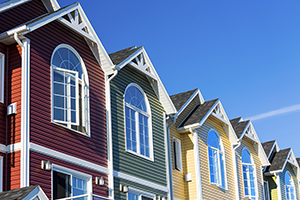 1. It's cost-effective: As every homeowner knows, the cost of repairs and renovations to a house can be quite expensive and rack up quickly. While re-siding your home is not cheap, vinyl is the least-expensive siding option, when compared to other materials. Worried about high winds ripping off your siding? Most siding installation is rated for wind gusts up to 110 mph. However, if the wind should happen to rip off your vinyl, it is much easier to re-install than other types.
2. It's easy to install and low maintenance: Not only is vinyl siding easy to install, it is virtually maintenance-free. It's easy to clean and refresh with just soap and water, practically eliminating the hassle of ongoing maintenance and upkeep, a common problem with other siding materials.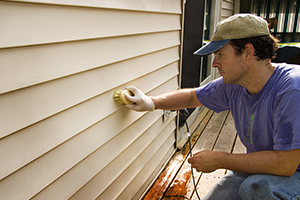 3. Plenty of color options: Think vinyl siding only comes in a boring shades of beige or lackluster pastels? Think again. Thanks to color-infusion techniques, the vinyl of today comes a wide selection of deep, rich colors. In addition, vinyl siding also can be easily painted to accommodate any color choice, and advanced UV-resistant coatings resist fading, helping even dark colors remain vibrant for years.
4. Guards against mold: Water penetration is one of the worst things that can happen to a home and is the easiest path to problems with structure and/or mold. Vinyl siding is far better than others for keeping moisture at bay and protecting your home.
Siding is often the first thing people notice about your home. With careful planning and a good contractor, you can ensure that your home's siding is a source of pride.