New color trends that could transform your home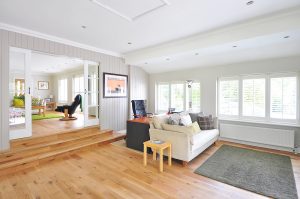 Color forecasting – it's big business. From the fashion industry and new product development, to textiles and home improvement, professionals in every industry take direction from design firms and retail markets that predict consumer patterns and recommend color trends. After all, if you can predict what people will like and then buy, it's good for business.
There's no question, color affects the fabric of our lives, from what shirt we choose when we're dressing, to the car we buy and even our smartphone case. Color is synonymous with choice. And for most of us, we buy what we like and don't think too much more about it.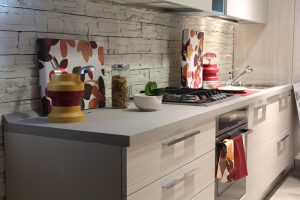 But when the choices we make around color are more permanent or have a higher price tag, like in home improvement decisions, color forecasting tools can be very helpful.
Current trends
While popular colors are constantly changing as the result of things like the announcement of the "color of the year" and marketing promotions, some trends have staying power. As far as home improvement is concerned, color trends are moving away from warm browns and earth tones to cooler grays, neutral greens and shades of white.
If your home was built or remodeled in the past 15 to 20 years, chances are you have some warm earth tones in your home to update. While paint is a simple fix, making your walls feel more contemporary might expose elements in your space that are still outdated. A deeper remodel might be needed to bring your home up-to-date.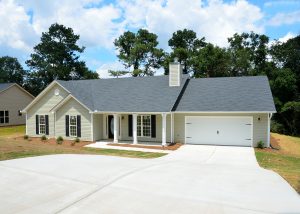 Your home's exterior
Changing your home's exterior siding for strictly aesthetic purposes might seem extreme, and while some families can afford to do that, it's not a choice everyone can make. It's more likely that, as you notice signs that your home is in need of new siding, you move toward a more contemporary color. Taking your beige vinyl to a gray cement board can make a big impact on your home's curb appeal.
Kitchens and bathrooms
Inside your home, there are plenty of opportunities to update your space. Kitchens and bathrooms are some of the best places to get the most bang for your buck and make the biggest visual impact.
Oak vanities and cabinets can be replaced with more contemporary color options like trendy white cabinets in the kitchen, paired with a pale green island or a tranquil grey-blue vanity for the master bathroom. Cream laminate counters can be updated with cool white or gray quartz or granite.
Flooring
Sometimes flooring can make the biggest impact. Swap your taupe linoleum for tile, wood-look planks with "greige" options, or more traditional ceramic tiles in the latest colors and patterns.
Investing in your home not only improves your quality of life but adds value to one of your greatest assets. Trust the professionals at Craftsmen Home Improvements to help guide your next remodeling project.