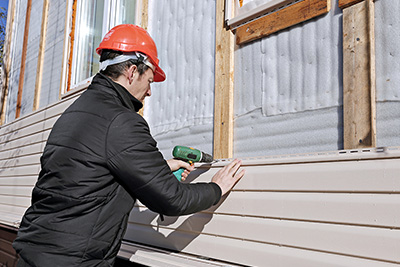 5 signs it's time to replace your vinyl siding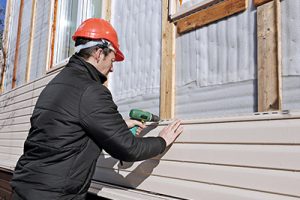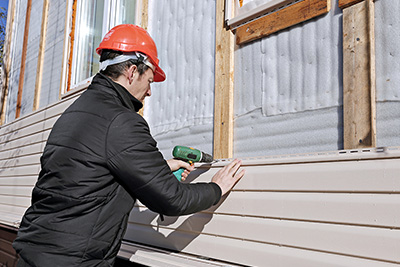 Nothing lasts forever. It's an old adage, and it applies to almost everything, including vinyl siding.
While vinyl is one of the more durable options when compared to wood or aluminum siding, there are some telltale signs that it's time for your old vinyl siding to be replaced. Depending on the quality of the siding, yours could need replaced anywhere from 10 to 40 years after the initial installation.
Knowing the signs and replacing your siding when it's time prevents damage and decay to your home. This also improves the appearance of its exterior, enhancing curb appeal and adding value to your home.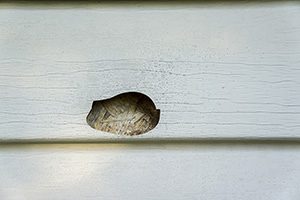 Here are five signs that it's time to replace your old vinyl siding:
An increase in heating or cooling bills: Energy bills can fluctuate from month-to-month or between seasons, but if you're seeing costs continue to rise, it might be time to evaluate the condition of your siding. Siding helps insulate your home, and splits and cracks in the vinyl, which can occur over time, decrease your home's energy efficiency.
Visible wear and damage: If you can see damage to your home's exterior, it might be time to replace your siding. With time, the elements (rain, wind, hail, snow, heat and sun exposure) all take their toll on vinyl siding. Vinyl is designed to expand and contract with temperature changes, and this can cause it to become brittle. Fading, cracks, loose siding, separation between panels and warped panels are a good indicator that your siding needs replaced.
Presence of mold or mildew: One of the benefits of vinyl siding is minimal maintenance, and you can keep your home looking great simply by washing it annually. But if you have mold or mildew, it could be a sign that water has found its way under the siding. Bubbles in the siding are another sign that water might have penetrated it.
Storm damage: Vinyl siding cannot be repaired, so damage from flying debris, strong winds and hail might require the siding to be replaced. If damage is minimal, select panels can be removed and replaced, assuming the color can be matched. However, if the damage is extensive, replacing the whole home's exterior might be in order.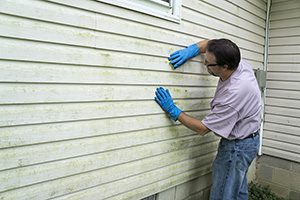 Trouble inside the home: If you're experiencing damage, such as peeling wallpaper or paint, to your interior walls, it could be a sign that your siding is worn out and has created moisture issues inside your walls.
Craftsmen Home Improvements offers siding that delivers exceptional beauty for your home and is virtually maintenance-free. With a variety of styles and colors to choose from, we can fulfill all of your siding needs when you're ready to update the look and feel of your home.