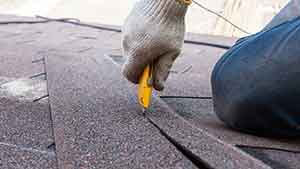 6 tips for choosing a roofing contractor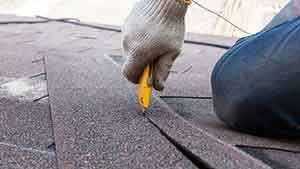 The arrival of summer also brings with it summer storms that sometimes can be strong. Hail and wind can cause damage to a roof that isn't visible from the ground. If you're concerned about the integrity of your roof, hiring a professional roofing contractor to perform an inspection after a storm is a good idea.
Selecting a roofing contractor doesn't have to be overwhelming. Taking a few simple steps can ensure you receive professional and quality service, and prevent contractors from taking advantage of the situation.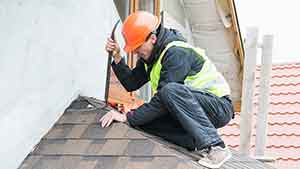 1. Don't give in to pressure: After storms ravage the area, some contractors go door-to-door with high-pressure sales tactics in an attempt to get you on their schedule, claiming they may become overbooked. "Most quality roofing contractors are too busy to canvas neighborhoods in this way, especially after storms," said Pete Garich, general manager for Craftsmen Home Improvements.
2. Stay calm: If you have an immediate need or water leak, stay calm. A quality contractor will provide you with a temporary solution to prevent further damage. This will allow you to take your time and gather estimates for a full repair.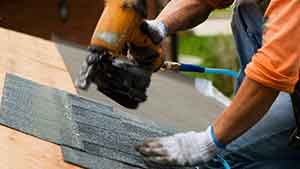 3. Look for reputable companies: Before selecting a roofing contractor, research several local companies and ask them to provide an estimate for the work. Select companies that have been in business and operating under the same name for longer than five years. Statistically, 50 percent of remodeling companies go out of business in the first year, and 90 percent close up shop in five years, said Garich.
4. Gather estimates and get a proposal in writing: Have the companies you select provide you with a written estimate and proposal for the scope of work to be completed. The more details the company can provide, the fewer surprises there will be during the actual work and the more information you have for further research.
5. Do your research: With your written estimate in-hand, conduct more research. Understand the process and what products are available. Determine if the materials being used are high-quality products, and learn about the system or procedure for installation.
6. Confirm insurance: Before making your final selection, ask to see proof of insurance. A reputable company will carry at least a one-million-dollar liability policy and workers' compensation. A phone call to the insurance company can confirm coverage and validate a document's authenticity.
Taking good care of your home can save thousands of dollars in the long run. Don't settle for a guy or two in a truck to do your roofing. Look for a company you can rely on that has been in the community for over two decades: Craftsmen Home Improvements. Fully bonded and insured we deliver peace of mind, along with a quality roofing system and materials that will protect your home for years to come.