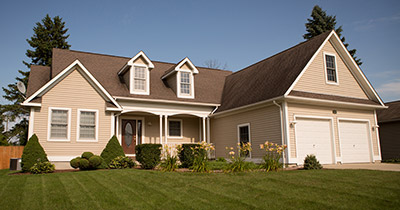 8 ways to improve your home's curb appeal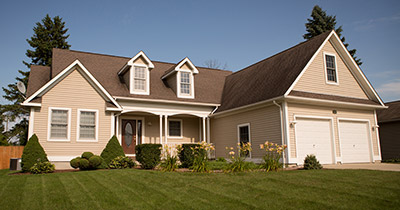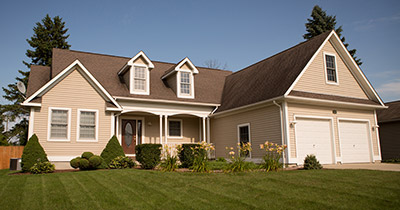 Curb appeal is one of the best ways to add value to your home, and if you're thinking about selling, curb appeal might be what brings you the buyer. Many potential buyers will make a decision about your home just driving by, so your fancy kitchen or new master bath won't matter if they never step inside to see it.
Summer can be a great time to put some finishing touches on your exterior, so your home can make the best first impression, no matter what the season.
Not sure where to start? Here are just a few ideas.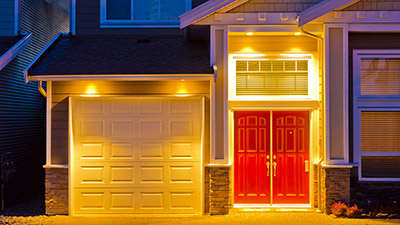 1. Update your front door: Not only does a new entry door or storm door enhance the appearance of your home, it also can reduce heating and cooling costs. It's one of the easiest ways to give your home a facelift, increase the value of your property and improve your home's energy efficiency.
2. Freshen up the siding and trim: Sometimes siding and trim can be spruced up with a quick power wash, but if that doesn't do the trick, you might be in need of a fresh coat of paint. Paint quality, the number of coats, and your home's location will dictate how frequently you need to repaint. You can skip the headache of keeping up with painting and have vinyl or cement board siding installed, giving your home impressive curb appeal and value for decades.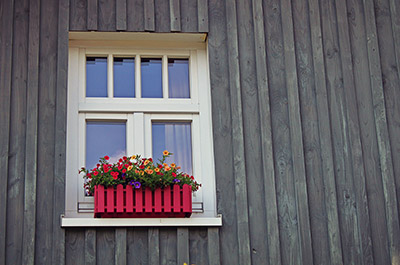 3. Install new windows: Whether it's replacing all your double-hung windows, adding a huge picture window, or installing a beautiful bay window for the family room, new windows make a statement and provide energy efficiency.
4. Install a new roof: A new roof can dramatically change your home's exterior and add value at the same time. Selecting textural shingles adds dimension and increases the visual interest of your home. A new roof protects your home from the elements and is a sound investment in your property.

5. Dress up your windows: Putting a pop of color on the front of your home with new shutters or vibrant window boxes can add visual interest. Be sure to keep in mind the period of your home and existing architectural details when selecting the right accents and colors.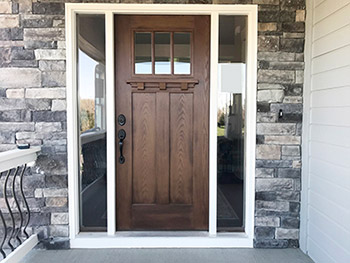 6. Light it up: All your investments and hard work should be seen morning, noon, and night. Lighting is a great way to add curb appeal. Installing light where there isn't any will make a dramatic impact. If you have existing lights, consider updating the fixtures with impressive new statement pieces. If you're in the process of selling, lighting is even more important. If a prospective buyer decides to check out the neighborhood after sunset and your property isn't well-lit, all the curb appeal your home boasts won't make a difference.
7. Add a porch or veranda: Extending your living space by adding a porch will boost your curb appeal and provide a new space for you and your family to enjoy. Be sure to work with a professional to select the right size and architectural features of your new porch, so that your new space is sure to compliment your home and feel like it's always been there.
8. Embellish your house with a little extra exterior bling: Installing new house numbers, matching door lock sets, and a statement mailbox can be the finishing touches your house needs to help it stand out.