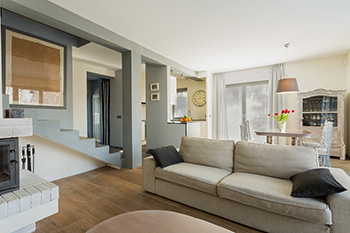 Removing obstructions is key to a more functional layout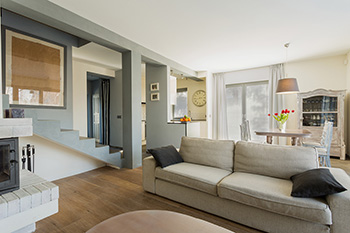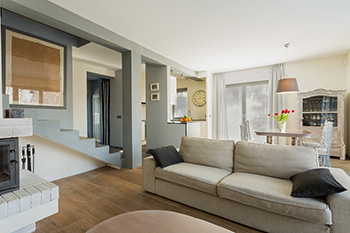 If you're a homeowner and your existing living space layout isn't functional for your family's current needs, you have a few options. Liquidate some of your current furniture on Craigslist to create space. Replace all your oversized comfortable furniture with smaller, more compact pieces. Hire a Feng Shui expert to arrange your home for better flow, or better yet, hire a professional contractor to talk about how to improve the current layout of your home.
When it comes to creating a more functional space, rearranging the rooms and flow through the house will have the greatest and longest-lasting impact.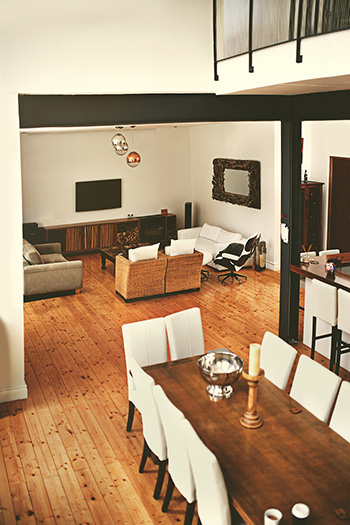 "It's not about just rearranging the furniture, so you don't trip over it," said Doug Readnower, co-owner of Craftsman Home Improvements. "To create better flow, we redesign the space, often taking down an adjoining wall, like between the kitchen and dining room, and giving a feeling of spaciousness."
Kitchens are often great examples of rooms that can be improved by opening them up and creating more space. Maybe when you bought your home you were single, and now you're married to a spouse who likes to help with meal preparation. If your kitchen is just too small for two, removing obstacles can improve layout and efficiency.
Working with a contractor to identify the problems in your current space and to develop a plan to improve your layout is the best way to improve your quality of life and invest in your home.
If you're feeling too cramped in any space in your home, here are three options for eliminating obstacles.
Remove load-bearing walls
Removing walls that support the weight of a floor or roof can be a more expensive solution. However, this solution is the most likely to give you the greatest flexibility for changes you'd like to make, and it can provide the best results for improving the layout of a current space.
"When you take a load-bearing wall out, you have to put a load-bearing beam in its place," Readnower said. "A beam has to replace the wall being removed, and it has to transfer the load into the basement or into the foundation."
Taking out the wall between the kitchen or dining room, or removing a wall from a living space to the kitchen, can create the open concept feeling many families desire.
"Make sure you get a contractor in, because distinguishing between load and non-bearing walls requires a professional who has the experience to figure that out and to give you a cost," Readnower said.
Take down obstructing, non-load bearing walls
Removing walls that aren't providing structural support to your home is a much less expensive, and often simpler, option. This solution can be useful in cases where widening a doorway would provide the illusion of more space, or removing walls that enclose a staircase would make a finished basement feel more inviting and less closed off from the rest of the home.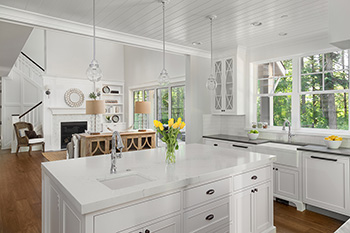 Don't discount simple changes
Eliminating small obstructions can make a big difference. Replacing a standard-size refrigerator with a counter-depth refrigerator can reduce the refrigerator's footprint and provide more space in a small kitchen. When it's time to upgrade an appliance, consider space-saving options. Removing doors that obstruct walkways can be key, as well. Taking nonessential doors off hinges and creating a doorway provides an open, less constricted flow.
Your home is where you spend much of your time. Having a home that meets your functional needs is important. Whether you're ready to make simple modifications to open up your layout, or you want to invest in your future with changes that can grow with you and your family for years to come, working with a professional is important.