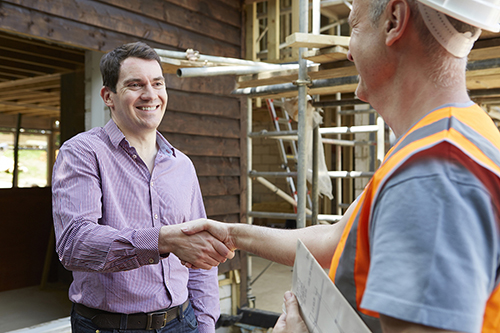 Keeping your family safe during a home remodel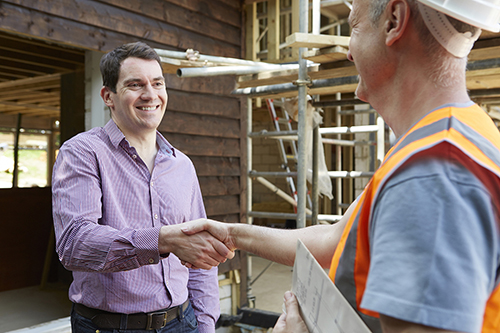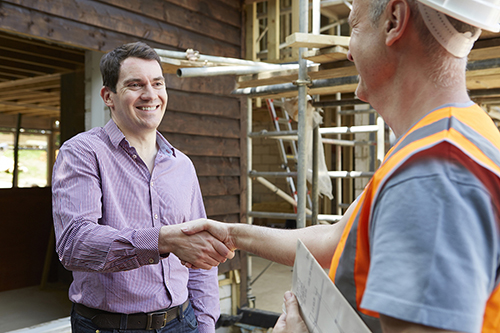 You might think your biggest worry during your home renovation is keeping the project on budget, and when you're dealing with selecting flooring, paint, fixtures and finishes, that is a major factor. Not to mention, keeping the budget in check if surprises occur during the project.
But another equally, if not more, important concern during home renovations is safety. Keeping your loved ones protected and out of harm's way while your home is under construction should be your number one focus.
Whether you're having a new deck installed, renovating your kitchen, gutting your bathroom, or just replacing windows, home renovations have the potential to become dangerous. When portions of your home become hardhat zones, here are five things to pay close attention to as your renovation is underway.
1. Hire a professional contractor: Don't trust your home renovation project to two guys and a truck. Seek out an experienced, professional contractor who has been in business at least five years and carries at least $1 million in liability insurance. Ask for references and thoroughly read all contracts. Once you secure a trustworthy and skilled professional, be sure to communicate with them often throughout the project.
2. Secure your valuables: During home renovations, doors are often left propped open or even removed for periods of time, and people are coming and going from your house every day, making it especially easy for an unauthorized person to enter without being noticed. Construction activities can also damage breakables in and around the renovation area. Take the time to evaluate your home room-by-room to ensure your cherished and expensive belongings are secured and out of sight.
3. Communicate about chemicals: Good communication is a hallmark of any project, especially home improvement projects. Be sure to talk with your contractor about chemicals that might be used and precautions that can be taken to protect your health, especially if asthma is a concern for anyone in the family. Paint and stains, sealants, abrasive cleaners, caulk and adhesives are all used in home renovation and improvement projects. And dust is a guarantee. Discuss chemical applications with your contractor – inquire about times your family should be away from the house when materials with harsh fumes are being used, or if there is a time to shut down your HVAC system to prevent the spread of dust.
4. Implement extra security measures: Homes under renovation can be more prone to leaks and fires. According to the National Fire Protection Association, over a five-year period, more than 5,000 house fires occurred in homes that were under construction. Confirm that your fire alarms are in proper, working order, and consider home security systems that detect for smoke, fire or unwanted water.
5. Take precautions to protect kids and pets: Areas of your home under renovation should be off limits to everyone except the professionals. Communicate with your contractor about any other dangers or risks related to the project. Children and pets can become curious and wander into dangerous places. If you can, have the renovation work done when your children and pets can be away from the home. If this isn't possible, find creative solutions: perhaps floors can be replaced while you're on vacation; or your kids and pets can stay with friends or grandparents for short time while the most dangerous parts of the project are being completed.
With so many components of a home renovation, from managing the budget to making important decisions, it can be easy to overlook things. Don't overlook the safety of your family. Work with a licensed contractor and take measures to ensure the safety and health of your family is a priority each step of the way.