Loading
Craftsmen Home Improvements, Inc

The Right Toilets for Your Bathroom Remodel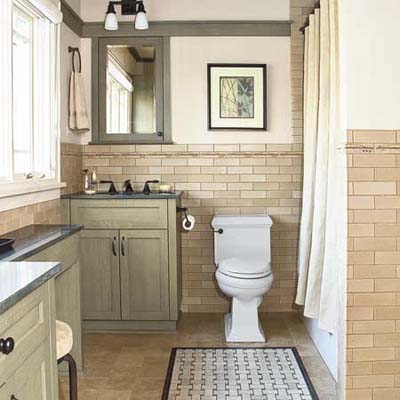 For most people, there isn't much to think about other than looks when selecting a toilet for a bathroom remodel. However, when selecting the right commode, you should also consider size, height and how well it functions.
Choosing the Right Style for Your Bathroom Design
There are a variety of toilet types available, from a two-piece design in which the tank bolts on top of the bowl or a one-piece toilet with integrated tank and bowl. Wall-mounted toilets add drama to a bathroom and make cleaning underneath very easy. However, this higher end fixture can be more expensive to install. To add the finishing touches to your bathroom remodel the design of your bathroom should also consider the toilet into the plan.
Toilets also come in a variety of shapes and heights. Most people find an elongated toilet bowl to be more comfortable, but a round bowl may be a better option for a small bathroom because it saves space. In addition, manufacturers now offer toilets that are a few inches higher to make it more comfortable for taller people. There are many designs to choose from and this will vary based on your personal needs.
Choosing the Right Technology
While selecting the size, shape and style is important, even more important is to ensure that you've chosen the right flushing technology. As with any product, some toilets function better than others.
Visit our showrooms in Dayton and Cincinnati and let us help you pick the right toilet to complement your bathroom remodel, needs, and budget.
Request A Free In-Home Consultation
Fill Out The Form To Request A Free In-Home Consultation For Any Service:
Your dream bathroom is only a call away! Contact us today for a free in-home consultation and SAVE $500 OFF YOUR BATHROOM REMODEL!