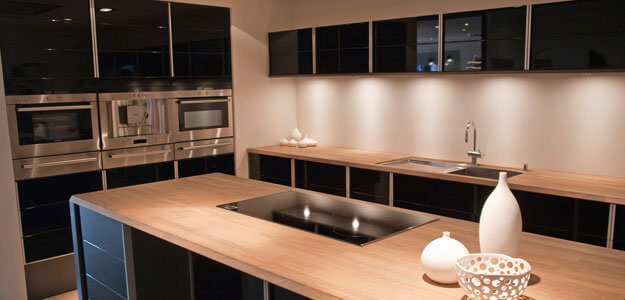 Is it Time to Remodel your Kitchen?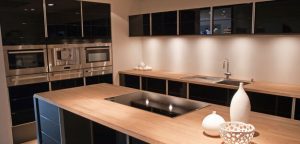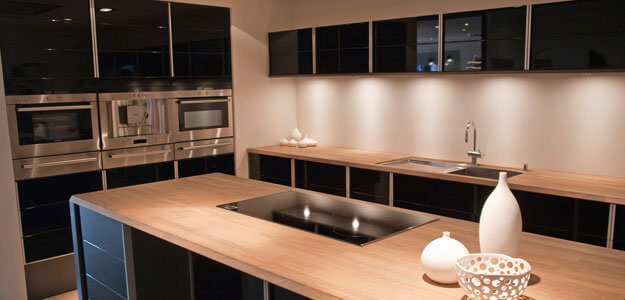 When we visit a kitchen for our free in-home consultation, it was probably designed decades ago. While the old wooden cabinets and fussy pastel wallpapers were fashionable in their day, our customers want a newer look. Designs for a remodeled kitchen are trending towards white or gray cabinets and stainless steel appliances, with an overall cleaner, more minimalist feel. Countertops will be simple and apron and farmhouse sinks are popular. One of the top cost saving options for a kitchen is to reface the cabinets rather than replace them. You can save a lot of money and create a new look with refaced cabinets, and our consultants at Craftsmen can help you figure out your best options. Here are a few suggestions.
Appliance Finishes: Most homeowners prefer stainless steel appliances. You can now get appliances with less metallic sheen, rounded handles and rounded edges. The clean, minimalist look is still there, but somewhat softened. Some customers want their kitchen to have appliances integrated into cabinetry for an even more streamlined effect, especially in open kitchens where appliances can be seen from a distance. The most important consideration is that the appliances blend seamlessly into your overall design concept within your entire space. Our consultants can help you create the look you love.
Countertop Finishes: Most homeowners remodeling kitchens want new countertops, with 50% of homeowners choosing granite, and 36% choosing quartz. When we design a new kitchen, it may also have a mixture of different countertop treatments. For example, a butcher block may be incorporated into the workspace. Waterfall countertops, where the counter flows over the side, are increasingly used. Our customers are choosing fewer patterns and more black counters in both granite and quartz – the top two countertop materials we see today.
Apron and Farmhouse Sinks: Apron and farmhouse sinks have a very traditional style. And yet, this is a trend we see on the rise in kitchen design. The new trend is that homeowners mix styles within one kitchen. While a farmhouse sink may seem rustic, there are now many designs with sleeker lines and flat fronts that mesh well with the clean lines our kitchen customers are looking for. Your sink can be a focal point, so be sure to look at our wide variety of styles to choose the features that meet your needs.
Consider Saving Money by Refacing your Cabinets: One way our customers save money remodeling a kitchen is by refacing their kitchen cabinets. This is a cost-effective way to save money, but it does have its limitations. When you completely replace cabinets, you can redesign their size, look and configuration within the space of your kitchen. But when you reface cabinets, the underlying cabinet remains the same. Only the front is updated. The savings are there, but the limitations are there as well.
We are Craftsmen Home Improvements, a Top 500 Remodeler nationwide. To see all that we offer, you can visit us online at Craftsmen Home Improvement Inc. Or, for your free in-home consultation to remodel your kitchen, call us at 513-942-6300513-942-6300.