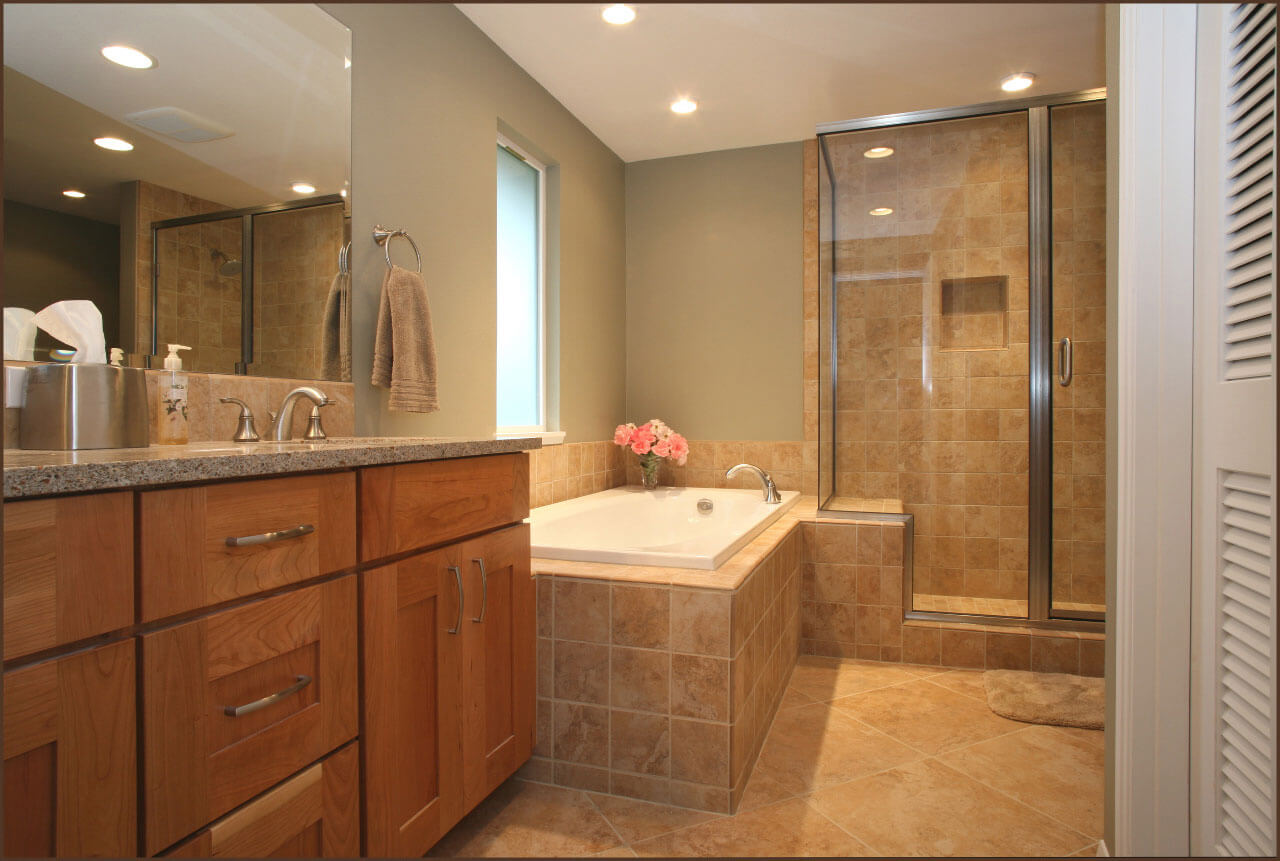 Prepare for Spring with a New Bathroom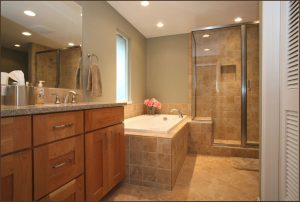 As lives become more hectic, a relaxing retreat holds tremendous appeal for our customers. One of the biggest trends for 2014 is remodeling the bathroom to create an in-home spa experience. Designs open out the bathroom space and feature clean, streamlined contemporary elements. Large walk in showers with multiple shower heads and frameless enclosures create the look of an upscale resort. Glass tiles sparkle and make your bath appear larger. Custom storage is used to maintain a clutter-free look and enhance the overall design. Radiant heated floors can provide additional warmth and add a touch of luxury. Throughout, rich textures and neutral earth tones help create an experience of serenity and peace in your own home. The following are great tips for remodeling your bathroom.
Planning for your spa
To help you get the beauty of a spa-style bathroom, Cincinnati and Dayton consultants can help you plan your remodeling project from start to finish. You can look through a wide array of fixtures and materials. We have years of experience and will help you think through the process of what you want so your fixtures and finishes will work together to create a good functional flow as well as a beautiful environment. We can work with you to create a spa bathroom in Cincinnati or Dayton that will be an oasis of tranquility for you and your family.
Showers – elegant and open
Walk in showers are a big trend for the spa bathroom, and many of our customers have eliminated tubs from at least one bathroom in Cincinnati or Dayton homes. These newer walk in showers are spacious and often feature sparkling glass tiles. With frameless enclosures and curbless walk in features, even a larger shower can continue the streamlined, clean look of your bathroom design. Imagine enjoying multiple shower heads in your spacious walk-in shower then stepping out and picking up a towel off your heated towel rack. Designs often use the same natural stone for walls and floors as well as countertops, which adds to the feel that the bathroom is one continuous space. Using this feature, even smaller bathrooms will feel larger and more open.
Standalone tubs
As the popularity of walk in showers increases, so does the use of standalone tubs. You might think a standalone tub would be less expensive, but many of our customers find that these high end tubs do not substantially lower remodel costs for a bathroom in Cincinnati or Dayton. But standalones can use less space than a tiled in tub deck. And if you choose a large jetted tub, which can hold 75 gallons or more, you may also want to consider a dedicated hot water heater. A dedicated hot heater will ensure you don't overextend your main water heater.
At Craftsmen, we love helping you create the spa bath you want in your home. To see all that we offer, you can visit us online at Craftsmen Home Improvement Inc. Or, for your free in-home consultation to remodel your bathroom in Cincinnati or Dayton, call us at 513-942-6300513-942-6300.