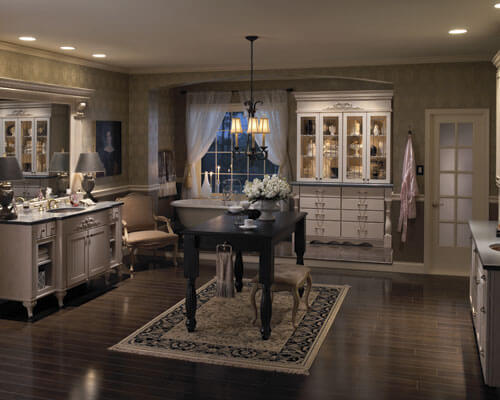 Tiles – Always in Good Taste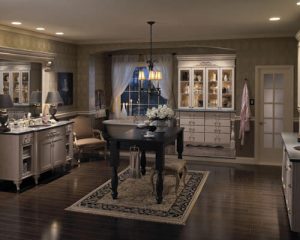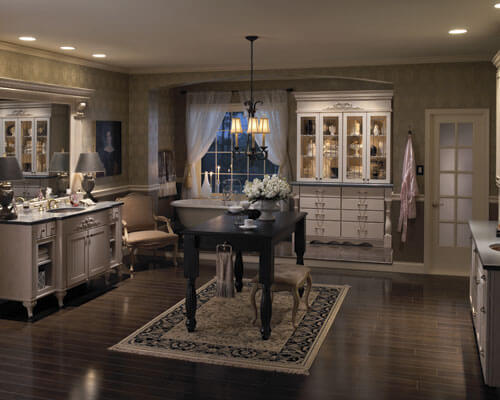 Tiles have been used in building and interior decoration since ancient times. In Lisbon, tiles called azulejos decorate walls throughout Portugal. Especially prevalent in Lisbon, these glazed tiles are found in churches, on palace walls and on the walls of old buildings. Highly decorated, these 17th and 18th century azulejos are highly figured, with animals, and sometimes historical scenes. Earlier azulejos have characteristic blue and white tones, while later tiles were made in many colors. They grace city walls to this day, showing us that tiles have been used in décor for many centuries, with stunning results.
Today, tiles are versatile, durable and come in a range of materials and sizes, making tile a popular material for a variety of home remodeling applications. Tiles are used in kitchen backsplashes, showers, floors, and even countertops. For floors, especially those with heavy traffic patterns, durability is key. Also for floors, the coefficient of friction (COF) makes a difference – if the COF is too low, the tile will be too slippery for the floor, but could be used successfully on a wall. For other areas where things get wet, like a kitchen backsplash, low porosity is important. Here are some of the important factors to consider when choosing tile materials for your home remodeling.
Ceramic: Ceramic tiles, like all ceramics, are made up of a pressed clay base which may be glazed or not, but is then fired at high heat. Unglazed tiles have colors which go all the way through. This means these tiles will maintain their pattern even if placed on the floor in a high traffic area – the tile will become worn down, but the pattern will remain. Today's glazed ceramic tiles are coated with a liquid glass formulation, which gives a high shine. The glazing can help in stain and scratch resistance and provide easy clean up.
Porcelain: Porcelain tiles are a ceramic tile made from a mix of minerals and fine clays, which are fired at extremely high temperatures. Porcelain tiles are hard and dense, which enables them to tolerate heavy use either indoors or outdoors. With through-bodied porcelain tiles, the design goes all the way to the bottom of the tile, which helps hide any chips or scratches. This type of porcelain tile is typically not glazed. Glazed porcelain tiles are covered in a hard, colored finish that results in an extensive array of designs and colors. These tiles are easy to clean, but are very cool to the touch, so unless radiant heat is installed beneath them, they can be cold on bare feet and not very comfortable to stand on for extensive periods of time. The grout for these tiles can stain, and the tiles themselves can crack.
Stone: Stone tiles are a luxurious choice for natural elegance. They last for decades but are cold, which necessitates radiant heat for bathroom applications. The type of finish depends upon design requirements, but matte or honed finishes can provide more traction. To reduce their slippery characteristics, slip-minimizing type finishes are used on some stone tiles. Protective sealing, and with age, resealing, is needed for most stone tiles.
Here are a few types of stone tiles:
Granite: comes in a wide range of colors and patterns; extremely hard
Slate: extremely durable and comes in an array of shades
Limestone: available in light beiges, white and neutrals, this is a very smooth sedimentary stone.
Marble: a rich, luxury surface with veining and crystals that make it prized as a design feature
It's very important to have a rigid subfloor which is smooth and flat to create a good installation surface for stone tile. This type of installation can be tricky; it may not be for the do-it-yourself handyman.
Vinyl: Vinyl is the lower cost option for flooring. These are used extensively in baths and kitchens. They can be purchased as easy-to-install tiles that imitate more expensive stone tiles but at a much lower cost. Vinyl Composition Tile (VCT) contains proportionately larger amounts of limestone and is less expensive than Luxury Vinyl Tile (LVT). LVT is manufactured with more vinyl, which gives it better performance characteristics as well as a more realistic effect. Available in all colors and sizes, these tiles can be installed in patterns to enhance the design effect. Sheet vinyl is the seamless alternative found in wet areas like bathrooms. Vinyl planks, made to look like hardwood, are designed to include a look of real wood in the bath area, while maintaining a water resistant surface.
No matter what type of tile is best for your remodeling needs, be sure to visit our visit us online at Craftsmen Home Improvements, or call us for a consultation on your remodeling project. Cincinnati: 513-942-6300513-942-6300; Dayton: 937-299-5201937-299-5201.