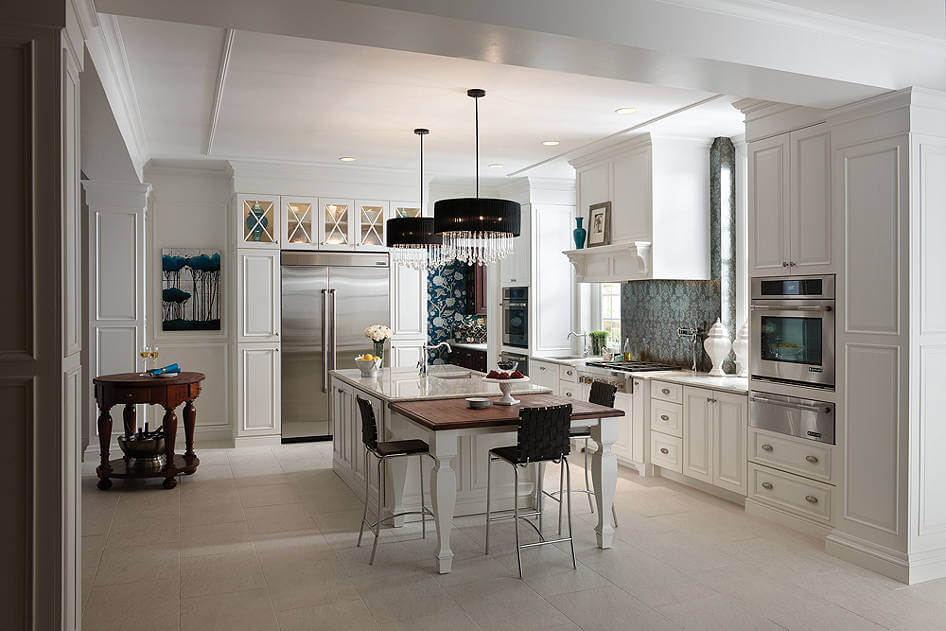 Three Kitchen Flooring Ideas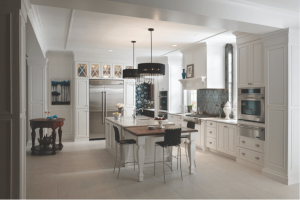 When considering what type of flooring to use during a kitchen remodel, three options to consider are linoleum flooring, cork flooring, and tile flooring. Each of these kitchen floorings has advantages and disadvantages and should be considered carefully against a few factors. Some important factors are the amount of traffic on the kitchen flooring, how long you plan to spend on the kitchen flooring and the budget.
1: Linoleum
Linoleum flooring is the best kitchen flooring to install if your kitchen is the heart of your home. This is another ecofriendly kitchen flooring with a lot of desirable qualities for a busy kitchen. Compared to cork and tile flooring, linoleum is the most durable and easy to maintain, considering it is moisture and stain resistant. If your floor gets scratched or damaged, it is nearly unnoticeable. Because linoleum flooring is the same color throughout its layers, you can simply seal the damaged area. It's composed of all-natural materials like linseed oil, cork dust, limestone, and recycled wood flour which makes it completely biodegradable. The downside to this flooring is that it is not ideal if you have a concrete subfloor. It tends to traps moisture, which can be damaging to concrete subflooring. Overall, linoleum flooring is ecofriendly, durable, comfortable, economical and ideal for the busy, high-traffic kitchen.
2: Cork
The second best option for kitchen flooring is cork flooring. This economical option is ideal if you are ecofriendly and want a soft floor for constant standing. A main advantage is that cork flooring is very soft and springy so it is difficult to tear. The softness and springiness of cork flooring makes it very comfortable to stand on for long periods of time. As an ecofriendly selection, cork flooring is made from recycled cork. However, there are a couple of disadvantages to cork flooring. This kind of kitchen flooring is not ideal for high traffic areas and it needs to be sealed in order to be more durable. Cork flooring should be your selection if you spend a lot of time baking and cooking for company not for families with pets or active kids who may wear down the cork.
3: Tile 
If you are looking for the most cost effective, durable and customizable kitchen flooring, consider tile flooring. Tile flooring is great for its variety of colors, designs, and shapes to choose from. If you don't want to worry about making a "mess" in the kitchen, the water and stain resistance makes tile flooring very easy to clean. Unfortunately, it is difficult to repair if it cracks or chips and it can also be expensive to install. Tile flooring is not comfortable to stand on for long periods of time, which is why it isn't a great fit if you spend a lot of time standing in the kitchen. Tile flooring is also slippery when wet, so it may not be ideal if you constantly have kids running around or many people in the kitchen at once. If you don't entertain or cook often for long periods of time, tile flooring is perfect.