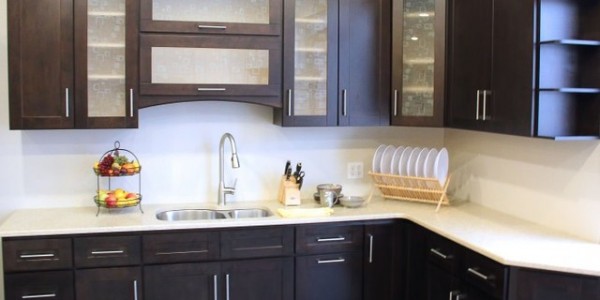 Kitchen Backsplash Ideas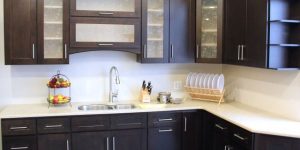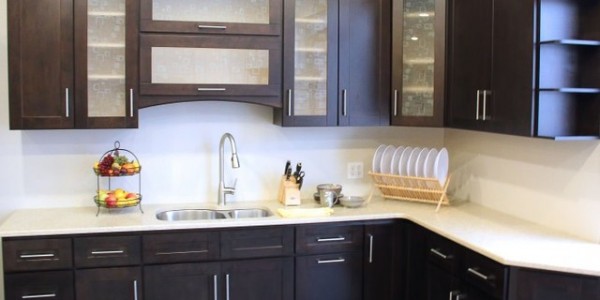 The kitchen is one of the main areas that prospective buyers consider when looking at a house. How a kitchen looks can greatly affect its value, which makes a kitchen remodel one of the more important home improvement projects. A tile backsplash is one of those design elements that can significantly influence the overall look of a kitchen as the eye is naturally drawn to it when entering the room. When choosing a backsplash, the first thing to consider will be the style in which the rest of the kitchen is decorated. In particular, it is important to look at the cabinets and countertops near the sink. The homeowner should choose something that fits in with what they already have. Doing this allows a backsplash to enhance the kitchen's décor while also narrowing down the vast number of options.
Here are some of the more popular and visually appealing backsplash ideas that can help to improve a kitchen's look:

Subway Tile Backsplash
These tiles have been used in commercial kitchens for years and have recently become popular with homeowners. Their understated look makes them easy to pair with just about any kitchen décor. They are widely available can be purchased in a vast number of colors and textures. The materials used to make subway tiles range from ceramic to granite.
Glass Tile Backsplash
Glass backsplashes have the twin benefits of being easy to clean and relatively inexpensive (though not all types of glass tile will be budget-friendly). Glass is also easy to install by screwing or gluing it to the wall. Homeowners have wide range of options to choose from with glass tiles being available in various colors. Types of glass tile include those made from tempered glass, which is scratch resistant. They also have the option of getting tiles that are made from recycled glass.
Stainless Steel Backsplash
Stainless steel can help a kitchen to feel more like that or a restaurant. Stainless steel's durability is well known and it is heat resistant as well. Unlike other materials, it can handle just about anything that a homeowner is likely to throw at it. Cleaning it is easy, requiring only a little disinfectant and a rag. Furthermore, stainless steel backsplash tiles are flexible in that they are a good fit for just about any kitchen style.
Stone Backsplash
Options with stone backsplashes include those made with crush quartz that has been mixed with a resin (engineered stone). This material makes for an extremely durable backsplash that is resistant to both scratches and heat. Homeowners should note that a professional must handle the installation of engineered stone; it is not a DIY task. Granite and marble are both popular stone backsplash materials with granite being the more traditional choice. Each slab of natural stone is unique, which means that homeowners have the option of giving their kitchen its own distinctive look.
Brick Backsplash
Brick can provide a kitchen with a historic look. Homeowners can opt for brick or brick veneer, which is easy to install and easier to clean than real brick. Additionally, there is no need to seal brick veneer.