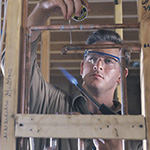 6 ways to save money on a home remodel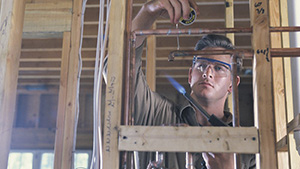 Smart shoppers are always looking for ways to save on the cost of remodeling. The following six tips are the most common suggestions for saving money on bathroom and kitchen renovations.
1. Work within the existing space:
Remodels get expensive any time that a contractor knocks down walls. Wall demolition can range in price from a few thousand to about $10,000, and sometimes it can be difficult to tell whether or not a wall is load-bearing. To avoid the expense, work within the boundaries of the space you have. A skilled contractor can make a small space seem larger with smart design choices and proper lighting.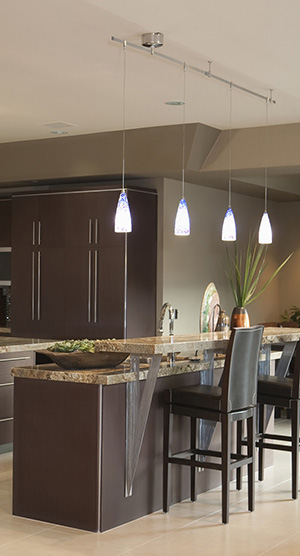 2. Consider alternative surface materials:
It seems like everyone dreams about having stone countertops in their home, but some laminate countertop options can look very much like stone, for a fraction of the cost. The same is true of flooring. If you're thinking about installing a stone lookalike in your home, either in the floor or the counters, investigate the options. Visit your home contractor's showroom to see some examples of alternative countertop and flooring materials.
3. Install track lighting instead of recessed lighting:
Installation of recessed lighting can be a bigger project than installation of track lighting. Cutting holes into the ceiling and adding the proper insulation for recessed lighting is more costly than installation of track lighting. Also, track lighting can handle a higher wattage, which means that fewer lights are necessary to light the space in your kitchen. Installation of six can lights can cost around $900, whereas one track light of equal wattage costs about $300.
4. Use existing plumbing:
Plumbing installation is expensive, because it often involves knocking out fixtures and structures to make room for pipes. You can save a lot of money on your kitchen and bathroom remodel by simply working with existing plumbing.
5. Ask your contractor:
As you are interviewing potential contractors for your project, explain to them your vision and what you hope to achieve at the end of the remodeling project. After the contractor has a full understanding of your desires, ask him what could be done to achieve the desired result but at a lower price.
6. Spend extra time planning:
Give yourself extra time when planning your remodel. Taking time to shop around and compare the different options will help you save money on your upcoming home remodeling project. Taking your time loan shopping also can ensure that you'll get the best rates when it's time to borrow money. Financially stable contractors often have access to funds for remodeling that you can't get elsewhere. Ask your contractor if they can assist in providing financing for your project.