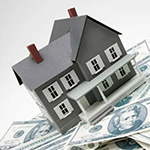 Do these 4 things before you start your home remodel
Many people must seek financing before they can begin a remodel. Since the financing determines the budget and, therefore, what can be accomplished during the renovation, it's obviously a very important component of any home improvement project. Understanding the financing of a home remodel can help you get the loan you need at monthly payments you can afford.
1. Clean up your credit:
In the weeks and months before you start looking for a loan, check your credit report for errors, omissions and any other issues. Contact credit bureaus in writing to make corrections, if necessary. High credit card balances, late payments and other strikes against your credit can lower the amount you're eligible to borrow. If you can, start making higher than normal payments toward your credit card balances, or pay off your credit cards altogether.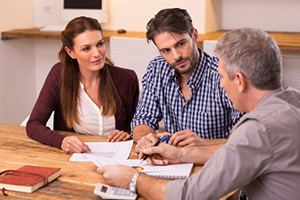 2. Determine the approximate cost of your remodel:
Before you can start shopping for a loan and a lender for home remodeling, you should know the approximate cost of your renovation. Meet with your contractor and lay out your plans for your renovation. Get a firm bid, then add about 10 percent for issues that might come up during the project.
3. Know your loan options:
There are a multitude of different loan options available for home remodeling in the Dayton area. As you shop for a loan, start making decisions about what you can afford and how you would like to pay back the loan. Interest rates and loan terms will affect the monthly payment amount, as well. The interest rates will depend on your credit, which is why you should clean up your credit in the months before seeking the loan.
The length of the loan term will affect your monthly payment. Usually, longer loan terms lead to smaller monthly payments, with more money paid over time. Shorter loan terms call for higher payments and less money paid over time.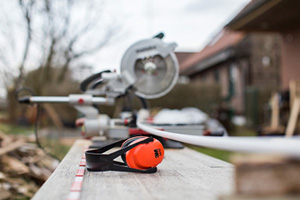 4. Find the right lender:
Different lenders offer different types of loans. Many homeowners go to the bank where they have a savings account or mortgage to secure a Home Equity Line of Credit (HELOC), which lets you borrow against the equity in your house. Contractors who are financially secure should offer financing options that can be applied for at the contractor's showroom. Any lender you choose should possess the following qualities:
Enjoys a solid reputation in your community
Comes well-recommended by people you trust
Offers terms that meet your needs