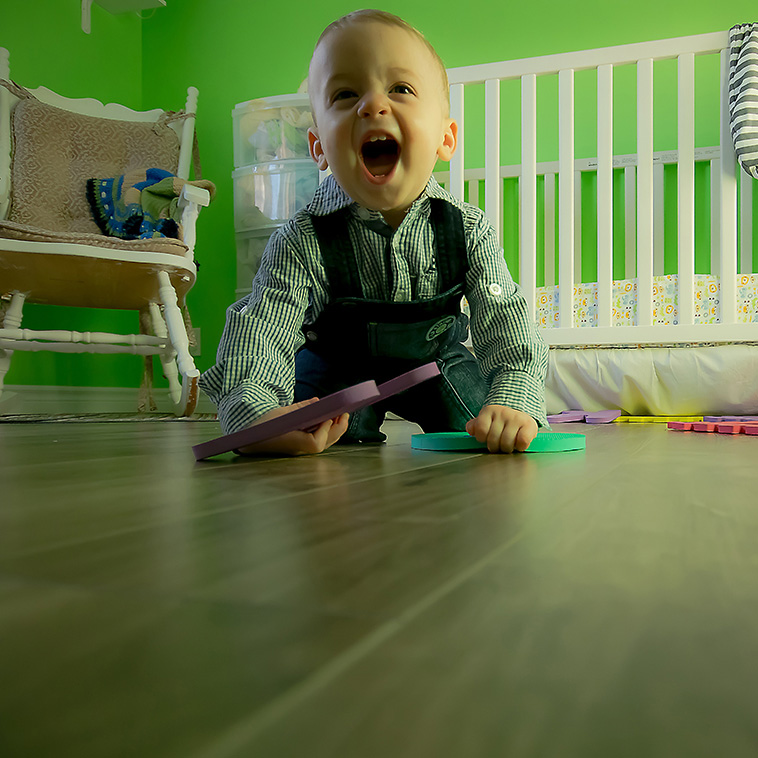 A guide to selecting the best flooring for your space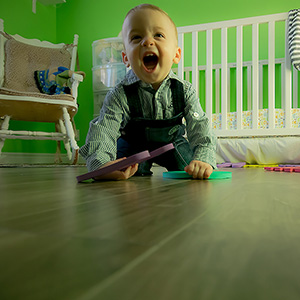 Choosing new flooring can be a daunting task. Since it is typically the largest surface in any room, it lays the foundation for the look, feel and functionality of the entire space. Whether you're congregating around the kitchen island, hosting a dinner party in the dining room, or doing your exercise video in the family room, you want a surface underfoot that is durable and comfortable.
Your choice of flooring is all about balancing your style with your needs and, most importantly, your budget. New flooring is also a big investment, so you want to select flooring that will last a long time.
Here are a few things to consider when choosing a new floor:
Consider your lifestyle: How will you use the space? Do you have a dog that frequently tracks in mud? Do your kids have an affinity for exiting the shower or tub sans a towel, leaving puddles of water on the bathroom floor? Are you an avid cook who spends a lot of time in the kitchen? The flooring you choose needs to be able to withstand whatever your family dishes out.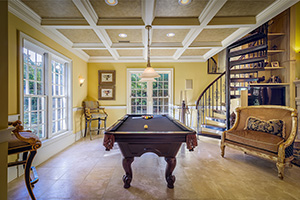 Know your style: Unless you intend to redecorate the entire space, you'll want to choose floors that complement the furniture and accessories you have now. Consider what colors and patterns you like. Think about which floor textures appeal to you: the rich grain of hardwood, the modern look of concrete, or the sleek lines of and options available with tile?
Calculate your budget: The cost of the flooring isn't the only thing to consider. You might need to incorporate underlayment, delivery, and installation, as well as the cost of removing and disposing your current flooring. Also, don't forget to factor in materials like baseboards, stains and adhesives.
Popular types of flooring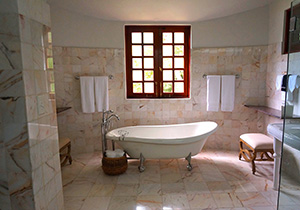 When it comes to floors, there are many materials from which to choose, as well as a whole slew of options to go along with it. Here are four popular flooring options:
Hardwood: A traditional favorite, thanks to its durability and warm, natural feel — both literally and aesthetically. It comes in a variety of styles, such as plank, parquet and prefinished boards, that you can install yourself. The downside? It can be expensive, depending on the type of wood you choose and how much it costs to install. In addition, hardwoods require some maintenance to keep the boards looking nice, and they must be kept free of water and liquids, as these can mar the beauty and integrity of the wood.
Laminate: Easier to install than solid-wood hardwood floors and much less expensive, laminate floors are composed of different wood-based materials that are layered, or laminated, together then topped with a wood grain photographic imprint on the face of each board.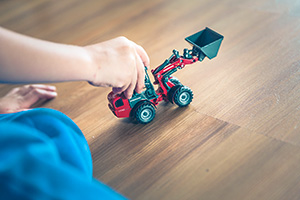 A variation on true laminate floors are engineered wood floors. Engineered wood consists of a real hardwood veneer attached to a number of plywood layers. This option is a bit more expensive than laminate because the top layer is real wood rather than a photographic imprint, giving them a much more convincing "real" wood sound, feel and look than laminate.
Vinyl: If you are in the market for a value-conscious flooring, then vinyl just might be the ticket, especially for use in rooms that are prone to moisture problems, such as bathrooms, kitchens and basements. It's easy to clean and soft underfoot. It's available in sheets and self-stick tiles, and it comes in a variety of of widths and thicknesses. One rule to remember when selecting vinyl: the thicker it is, the more traffic it can bear.
Tile: Porcelain tile is a popular choice as it is the most cost-effective. It combines the beauty and hardness of stone, but costs considerably less and is much easier to maintain than marble, which is porous and must periodically be resealed. Glazed porcelain tile is durable enough to handle heavy traffic areas and is available in a wide range of hues, textures and finishes.