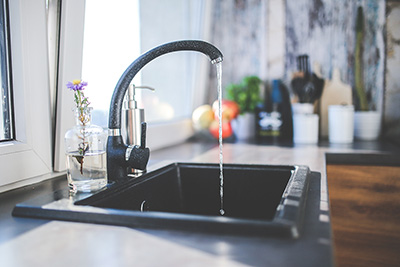 Faucets, fixtures and finishes: Fashion for your kitchen
If you don't have the budget for a major kitchen renovation, don't let that stop you from working with a professional to make some subtle and affordable changes that can provide dramatic results. With just a few simple updates in your kitchen, your neighbors won't know you didn't spend thousands. Sometimes it's the little things that make all the difference.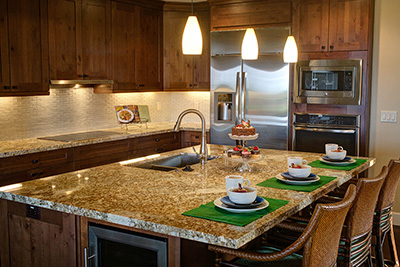 Fabulous, functional faucets
Faucets are a great way to update your kitchen. New trends and advanced technology provide a variety of options for replacing your outdated faucet.
Faucets are a focal point and can be a beautiful design element in any kitchen. Finishes come in brass, copper, chrome, nickel, gold-plated, oil-rubbed bronze, shiny, matte or satin, and styles come in a variety of price ranges.
Kitchens have great utilitarian function. Not only do you want a statement piece, but something that's convenient and easy to clean. New hands-free faucets are gaining in popularity for their sanitary and water-saving features.
If you happen to be replacing your counters during a kitchen facelift, in addition to deck-mount options (faucets mounted to the counter), new wall-mount faucet options are also available and provide for easy cleaning of the sink area, along with a little bit of 'wow' factor.
From finish to function, whatever you choose for your kitchen upgrade, bear in mind the quality and integrity of the faucet. Not all faucets are created equal, so consider spending a little extra and buy the best faucet you can afford.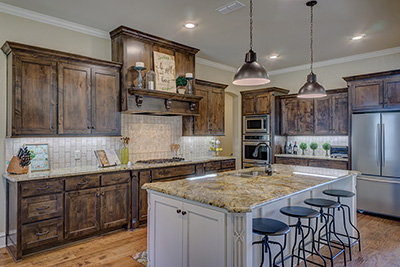 Let there be light
Nothing updates a space the way new lighting and lighting fixtures can. Lights add drama and function in one.
If you can use LED lights on your holiday decorations, why not install them in the kitchen? Not only do LED lights consume less electricity, they are also safer, sturdier, and less prone to breaking. In addition to adding LED pot lights to a kitchen space, consider LED rope lights above or below your cabinets for extra drama.
Pendant lights and chandeliers are a great way to update your kitchen, as well. Current trends include elegant chandeliers in unexpected places, like above a breakfast nook, and oversized statement pieces that become a focal point or centerpiece above an island. Light fixtures that have geometric shapes and unique finishes such as brushed gold also are popular right now.
If showy updates aren't for you, consider lighting that provides function, in addition to updating the space. Lights installed in your glass-front cabinets are a great way to turn your favorite serving dish into a featured design element.
Everything old is new again. Consider adding some industrial elements in the way of light fixtures to your kitchen. And don't rule out nostalgic details like Edison light bulbs.
Creative cabinetry
Even small details like adding hardware to kitchen cabinets can provide refreshing results, and there's no shortage of options here: shiny and sleek, rustic and bold, even antique knobs and leather-upholstered pulls are making their way into kitchens all over the country. Another way to update boring, boxy cabinets is by adding crown molding, decorative feet or corbels to existing pieces.
So many of these updates can be simple ways to increase the beauty of the most used room in your home, but don't attempt a weekend DIY. Plumbing and electrical updates deserve the attention of professionals. Call the experts at Craftsman Home Improvements at (937) 299-5201 and make updating your kitchen a breeze.