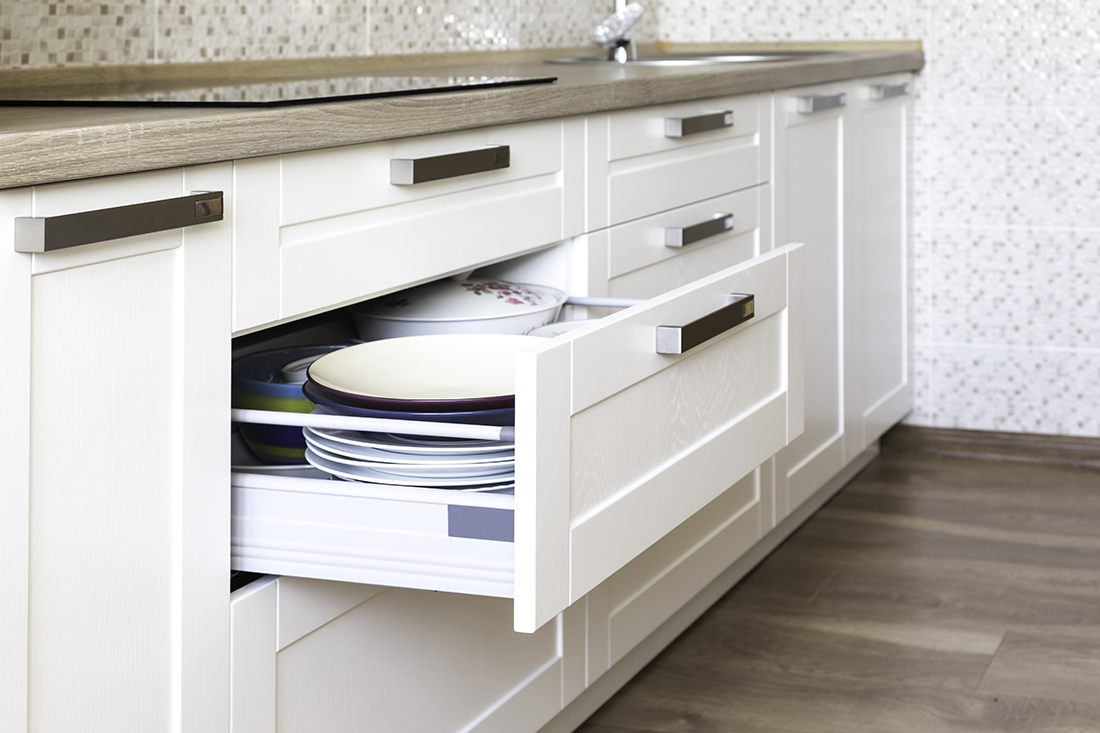 Thinking about a kitchen remodel? Here are 8 things to consider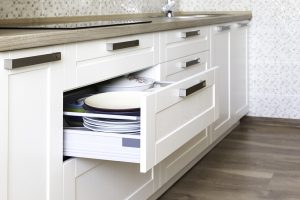 Most people will tell you there's never a right time for big life changes – buying a house, deciding to start a family, making a cross-country move or career change, or starting a major kitchen renovation project. However, when it comes to home renovation, there are some questions you can ask yourself before undertaking a kitchen remodel to help you determine if you're ready.
If you've thought about renovating your kitchen, here are some things to ask before you begin.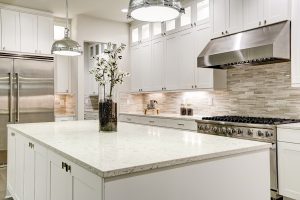 1. How much do you want to spend?
"The average kitchen costs between 10 and 25 percent, or more, of the market value of the house," said Doug Readnower, co-owner of Craftsmen Home Improvements. "At the lower end of the range, you'll be getting builder-grade cabinets, laminate countertops and vinyl flooring. The higher end of that range affords you quality cabinets with wood, dovetailed drawers and a soft-close feature, granite or quartz countertops, new ceramic tile or solid vinyl floating floors, a tiled backsplash, and new appliances."
2. What don't you like about your current kitchen?
If your current kitchen has a poor layout, is too small, or you'd like to create an open concept, correcting the problem during a renovation will be well worth the extra investment. "The best return on your kitchen investment is to cure inherent design defects and modernize the kitchen at the same time," said Readnower.
3. What style and color of cabinets do you want?
With hundreds of cabinet options to choose from, this can be a difficult decision. A visit to popular websites, like Houzz or Pinterest, will provide endless images and ideas. Save the ones you like and share them with your contractor.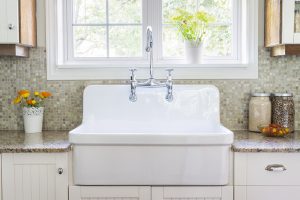 4. What amenities do you want as part of the cabinets?
Roll-out trays, deep drawers for pots and pans, under-cabinet waste and recycling bins, drawer organizers, tall pantry cabinets, a narrow cabinet for cookie sheets and serving trays, a wine rack – there are a variety of options, customizable for each homeowner. It's just a matter of deciding what will work best for you.
5. What type of countertop do you want?
High-end kitchens usually boast granite or quartz countertops. Granite is a stone crafted by Mother Nature, so each piece is unique. Quartz counters are made from quartz and other minerals held together with a resin. Colors and patterns are consistent from one piece to the next, and it's non-porous and anti-bacterial. "Both are countertops of choice by the vast majority of homeowners remodeling today," said Readnower.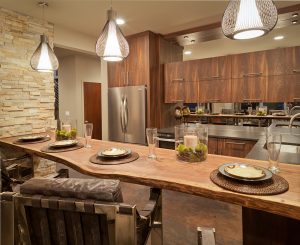 6. What type of sink do you like?
Do you like farmhouse style, extra deep, single basin, double basin, sinks made from stainless, porcelain or granite? When it comes to sinks the options are plentiful. "The old, easily scratched stainless steel sinks have given way to granite sinks that come in a variety of colors and are very difficult to scratch or damage," Readnower said.
7. Do you have adequate lighting when you use the kitchen at night?
When updating their kitchens, most homeowners include the addition of recessed can lights over work areas and under-cabinet lights to eliminate the shadow cast by the upper cabinets, as well as to accent the beautiful new tile backsplash.
8. How do I find the right contractor?
Look for a contractor who has done hundreds of projects and won't be learning on the job. Your contractor should be skilled in all aspects of the remodel, including carpentry, electrical, plumbing, flooring and drywall.
Are you ready for your kitchen remodel? Craftsmen Home Improvements loves remodeling kitchens and strives to provide you with a reliable room you will enjoy for years.