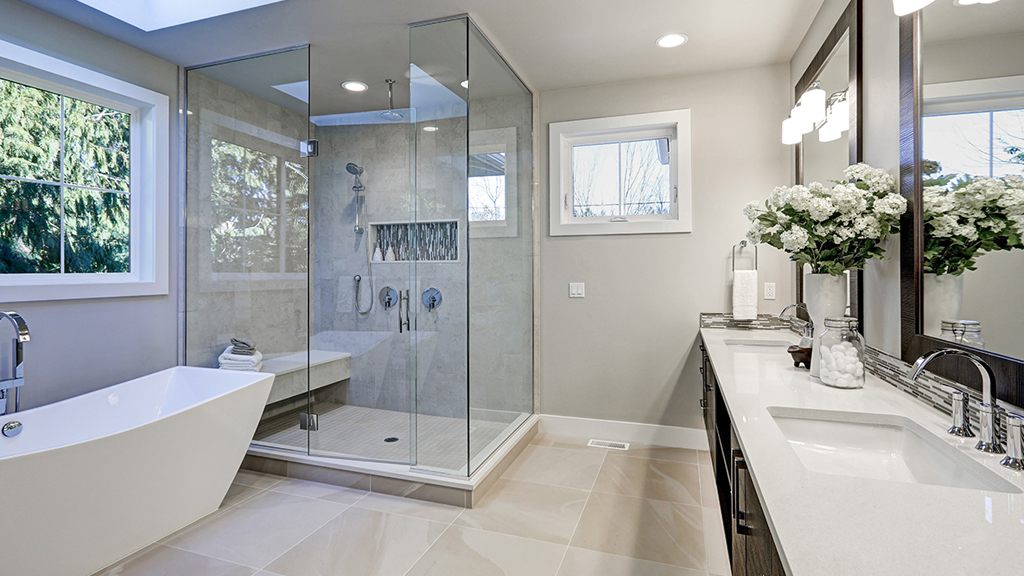 Little luxuries that could transform your master bath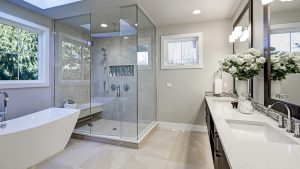 When someone says luxury, most people think of loaded sports cars, lavish vacations, expensive jewelry and opulent homes. You probably don't think of your master bathroom, but maybe you should.
From extreme and expensive to achievable and affordable, your bathroom can become synonymous with luxury when you work with a qualified professional for your master bathroom renovation.
Whether you're thinking about comfort, design, function, or all three, there are a variety of updates that can turn your master bathroom into a spa oasis right in your own home.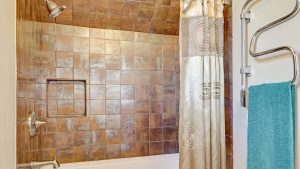 Cozy custom comforts
Nothing says luxury like comfort, and nothing says uncomfortable like cold.
"Radiant floor heating is probably the most asked-about feature when we do a bathroom renovation," said Doug Readnower, co-owner of Craftsmen Home Improvements.
With the flip of a switch, cold tile can be programmed to warm your toes through electric resistance heat panels under the floor. This update can be a more expensive option, starting at $1000 for a small space, Readnower added.
If the idea of added warmth sounds good, but you're not budgeting a total bathroom makeover, towel warmers can be a less-costly feature. Heated towel racks and bars can be installed easily, with some electrical work. Another value-conscious choice, warming boxes can plug into existing outlets. Working with a professional will help you determine the best option for your space and lifestyle.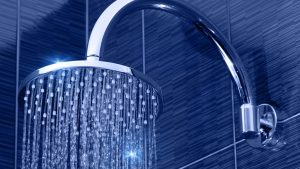 Beautiful materials, feature finishes
Feature tile work, updated counters, and high-end fixtures – the luxury is in the design.
Replacing old metal-framed shower doors with European-inspired frameless doors, comprised mostly of glass, highlight the designer tile in a master shower and make a room look bigger, said Readnower. Many homeowners are eliminating large, built-in jetted tubs and replacing them with freestanding tubs and larger showers.
A less-expensive option for updating an existing master bathroom is to replace outdated vanities with granite or quartz. "This simple change is one thing you can do to make a tremendous difference in the appeal of the bathroom," Readnower said.
Rain can shower heads and body sprayers in the shower immerse the bather in water for a luxurious experience. Updating existing fixtures, both lighting and plumbing, adds visual appeal and can be a featured element.
When it's time to update your master bathroom, don't forget about features like waterfall faucets and elegant, statement lighting.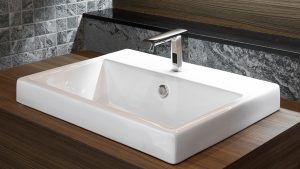 Function is the number one luxury
Having a space that truly works for you and your family might feel more luxurious than the most magnificent spaces.
Taller vanities are replacing former standard height counters and can help with lower back pain and decrease the amount of bending involved in everyday activities. Taller toilets also benefit those with hip or knee pain or replacements. Touchless faucets can help those with arthritis by eliminating the need to grip the handle to turn on water. Installing a removable showerhead makes cleaning a shower or bath area easy.
With a bathroom renovation, budget is your only limit. Vent fans with speakers built in, LED lights in your mirror, televisions hidden behind mirrors — there's no limit to luxury.
If you're looking for affordable pleasures or luxury without limits, call the professionals at Craftsmen Home Improvements at 937-299-5201937-299-5201 and start dreaming up your new master bathroom today.