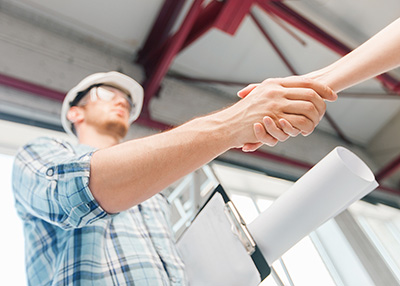 Questions you should ask your contractor before the project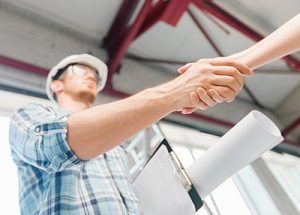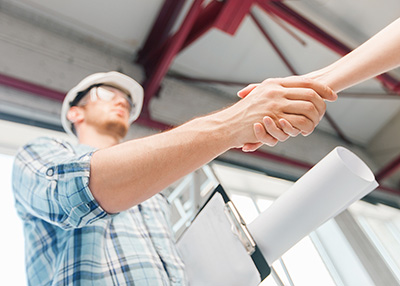 Before you can begin your upcoming home remodel, you'll have to meet with potential contractors. Sure, the overall cost of the project is going to be important, but you should take other factors into consideration before you get started. While interviewing candidates, here are six questions to ask.
What would you do to handle my particular renovation?
Every contractor reaches goals in different ways. Talking to each contractor about how he or she would handle your project will give you a good sense of which contractors work the most efficiently and who has the most skill. In addition, asking each contractor to explain his or her method will give you a sense of how well that contractor communicates with clients. Since you'll be working closely with your contractor, it's important to find someone with whom you can communicate easily.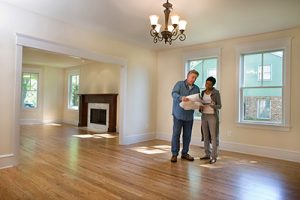 Are you bonded and insured?
A contractor's bond and insurance policy will help ensure your protection throughout the project. Insurance covers accidental damage, while a bond can be used to pay for faulty workmanship and other problems. Having these policies in place will help ensure that your contractor will live up to his obligation and the terms of the contract.
What's the timeline?
Before getting started on your project, you'll need to find out how long the contractor will take to complete your remodel and when you can anticipate the contractor will reach important milestones in the project. This is especially important if you'll be undertaking a kitchen or bathroom renovation, because these rooms are so critical.
Is your bid fixed or estimated?
A fixed bid won't change in price unless the job itself changes in scope, while an estimated bid can vary. Fixed bids protect consumers and enable homeowners to budget their money properly. Estimates can expose consumers to surprise expenses, leading to problems in the middle of the job.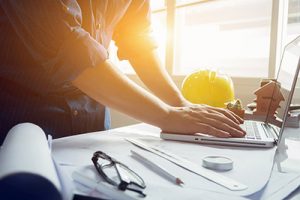 Can I have an itemized bid?
It's not enough to simply give a fixed bid; it also should be itemized. Being able to see the breakdown of the job can help you decide how best to cut corners and save money on your remodel.
Do you have any references?
Your contractor should be able to point you in the direction of previous happy, satisfied customers. In addition, your contractor should be able to show you pictures or talk about previous jobs that compare to the work he or she will be doing on your own home. This evidence of previous experience will show that your contractor is able to do the work to your specifications.
Craftsmen Home Improvements performs expert renovations in Cincinnati and Dayton, Ohio. For a quote and to find out more about how we'd handle your upcoming home remodel, call 937-299-5201.