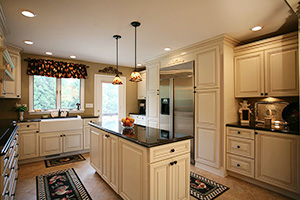 What makes Craftsmen Home Improvements different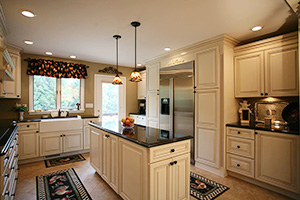 For many, pride and homeownership go hand-in-hand. It takes hard work to buy a house, and once you own one, you know that this asset you've worked so hard for is more than an investment. It protects your family and is a safe haven from the world. It's where you build and share memories with the people you love. It's not just your house; it's your HOME.
When it comes time to have renovations or contracted work done to your home, you want to be sure the company you hire will take care of your greatest asset.
Time-tested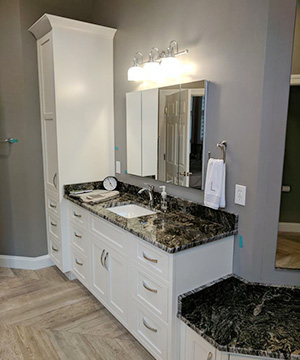 Craftsmen Home Improvements has been caring for homes in and around the Miami Valley for more than 25 years. In an industry where only 36 percent of construction companies remain in business after five years, insuring your home improvement company has withstood the test of time is a great place to start when hiring a contractor.
"Right off the bat, you want guys who know what they are doing when they get in to rip your house apart," said Doug Readnower, co-owner of Craftsmen Home Improvements.
Experience and satisfaction
With more than 10,000 jobs completed, Craftsmen Home Improvements has been ranked in the top 500 of all remodelers in America for the past 25 years in Qualified Remodeler Magazine, as determined by sales volume.
If maintaining this distinction for 25 years isn't proof enough that Craftsmen Home Improvements is an excellent company, they also receive a 97 percent customer referral rate in an industry where the average is 68 percent.
"We have thousands of satisfied customers," Readnower said. "People love to know that other people have gone before them and have been satisfied."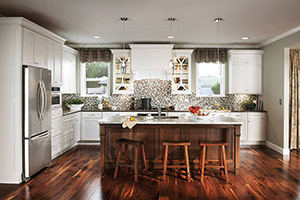 Workmanship and warranty
From free, in-home consultations to convenient showrooms in Dayton and West Chester, and a five-year warranty, Craftsmen Home Improvements understands what's important to customers and has a policy of making things right on any job.
"We have a five-year warranty, and we think that's exclusive," Readnower said of his company. "We usually only hear about a one-year commitment on the quality of work. Most contractors have a 'taillight warranty' — when their taillight goes around the corner, there goes their warranty."
With home renovations, it comes down to experience.
"A lot of guys say they can do things," Readnower said. "Roofers are not good kitchen remodelers, and window installers do not remodel great bathrooms. The guy building that deck might create a great deck, but that doesn't mean he can do a great job finishing your basement. We have crews that specialize in each of these areas."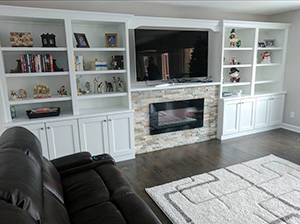 From hiring experienced contractors, to providing a contractor's manual with job specifications for every type of remodel, Craftsmen Home Improvements not only provides quality, beautiful renovations but creates happy customers.
"We want the customer to be satisfied," Readnower said. "We really want our customer to be happy."
Whether you're looking to install new windows, gut a bathroom or remodel your kitchen, Craftsmen Home Improvements has the experienced professionals that will not only take care of your home, but provide you with a finished product you'll love and enjoy.